Towers are defensive structure in Cities built by Level 2 and above Training Grounds. They are often used to deter and hold off attacks early on in the game from other new cities, as they can cause the enemy attackers to lose troops. Towers are based off of Radius, beginning at a radius of 3, which increases to 4 at Level 4, to 5 at Level 7 and finally to 6 at Level 10. If an attacker's attack radius overlaps the radius of the tower, the tower will also join the battle and cause damage to the attackers. This is why at early levels it is usually a good idea to group your buildings around one tower, while still using the standard road layout.
Towers (of either type) cannot be placed within radius 6 of each other. This can be reduced to as little as radius 3 with Tunnel Excavation.
Towers offer a decent defense at early levels for newer players before they have an army, and they splash based on the number of attackers. They gain 1 additional splash for every 200 upkeep of the attackers, as opposed to other structures which can only hit one or two stacks (without Spike Barricade.) The first three levels of spike barricade will not effect tower splash, however, there's now an additional 4th level where it will increase the Tower/Cannon Tower splash by 1. If the attackers have below 200 upkeep, the tower will only strike one target.
Towers and canon towers only receive 20% damage in the first five rounds of a battle. 
Cannon Tower
[
]
At level 5 a Tower can be converted into a Cannon Tower which does more damage to Helepolis and Catapult but less damage to other units (see Damage Modifiers.)
Stats
[
]
Tower and Cannon Tower stats, cost to upgrade per level, and other abilities can be seen on the Database entries for Tower and Cannon Tower.
 Radius per level

| Level | Radius |
| --- | --- |
| 1 | |
| 2 | |
| 3 | |
| 4 | |
| 5 | |
| 6 | |
| 7 | |
| 8 | |
| 9 | |
| 10 | |
Original player created and submitted radius chart by Sebovzeoueb.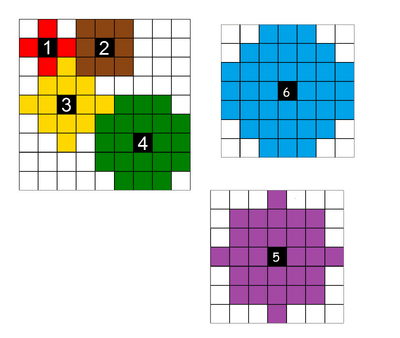 Structures

 Armory ·

 Barrack ·

 Basement ·

 Blacksmith ·

 Cannon Tower ·

 Farm ·

Foundry

 Lumbermill ·

 Lumbering Camp ·

 Market ·

 Refinery ·

 Stable ·

 Tower ·

 Town Center


 Trading Post ·

 Training Ground ·

 University ·

 Vineyard ·

 Workshop